News & Events
November 12, 2021
Record High of 2021 Contract Wins for Morgan Sindall.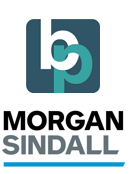 Trading throughout 2021 remains strong for the Morgan Sindall Fit Out division. Speaking to Construction Enquirer John Morgan said, "Having a good cash balance is vital and so is looking after your supply chain – they are fundamental to everything we do. We are in the happy position of people wanting to work with us and we are looking to continue like that and not get complacent".
(more…)
October 13, 2021
September Awarded Projects Reach in Excess of £900 million.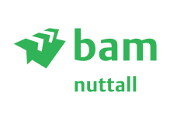 Highways England awarded a contract worth over £300m to BP Client Bam Nuttall alongside joint venture partners Aecom and Mace. The companies will deliver the main works package on the A27 Arundel bypass project as a part of the Linkconnex consortium.
(more…)
September 16, 2021
Over £986m worth of projects secured by BP Clients in August.
Morgan Sindall jumped from sixth to second in the annualised league table for orders secured over the last 12 months by securing the most significant project from August.
(more…)
June 15, 2021
Our New Main Contractors This Month


Pre-qualification has begun this month for the supply chain members of our new clients Ceba Solutions, Woodhams Group and Fortel. Many of their member Premium Profiles are already available. The supply chain teams are also sending out invitations to their additional members as well as sourcing new suppliers for existing and future projects.
(more…)
June 10, 2021
A Significant Increase in Projects secured by BP Contractors – May 2021
There's been an increase of projects won by BP Main Contractors since April, please see the snapshot details of the £600 million nationwide projects below.
(more…)
June 9, 2021

Welcome Harris Bros and Collard
Builder's Profile are pleased to welcome Building Contractor, Harris Bros and Collard. Based in Somerset, HBC carry out an extensive range of services including construction, refurbishment, new build, restoration and maintenance work. 
(more…)
May 6, 2021
April Projects Secured By BP Clients
Over £400 million worth of construction projects were won by Builder's Profile Contractors in April 2021, we've compiled a snapshot of the nationwide projects below.
(more…)
May 4, 2021
Welcome Connect 2 Cleanrooms

This week we are delighted to welcome Lancaster and London based Connect 2 Cleanrooms as our newest vendor. Specialising in the global delivery of integrated cleanroom solutions Connect 2 Cleanrooms have enjoyed a sustained period of growth and as a result have seen their portfolio of projects and products increase in value and complexity.
(more…)
April 21, 2021
Four New Contractors Join BP
We are delighted to welcome four new contractors to the supply chain management service.
March 1, 2021
Welcome McAvoy

In January we welcomed Belfast based McAvoy as our latest supply chain management vendor. Established in 2009, McAvoy is one of the UK and Ireland's market leaders in the precision manufacture and delivery of permanent and semi-permanent modular buildings. Their buildings are sought after within the health, education, and commercial sectors for their high levels of quality and aesthetics.
They offer ultimate flexibility in high-quality space solutions – their SmartSpace range offers sustainable, adaptable, and future-proofed accommodation for hire and sale, whilst their permanent, design and build projects provide impressive, bespoke spaces tailored for individual client needs. The range also includes a sophisticated, worry-free turnkey design installation with ongoing maintenance options.
January 6, 2021
Support Team Contact During Lockdown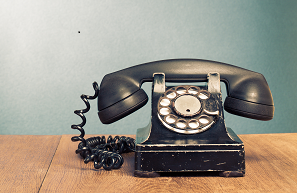 During the national lockdown if you have difficulty getting through on the main support number, our Support Team can also be reached on the mobile details below. Any of the team members will be able to help with any enquiry you may have.
The Support Desk continues to be available Mon – Fri, 8am to 5pm. As an alternative to the phones, please email support@buildersprofile.co.uk and Live Chat is also available from any of the website pages.
Charley: 07874 853 756
Tom: 07801 047 961
Sarah: 07936 332 731
Vicky: 07395 316 514
Rosie: 07710 505 109
Hannah: 07517 808 802
Thank you.
November 30, 2020
Welcome OHMEGA Group

This week we welcome Leeds based M&E solutions Ohmega as our newest vendor. Operating in Ireland and the UK, through four specialist divisions they provide clients with innovative and sustainable solutions that encompass all aspects of Electrical Engineering, from Design through to Supply, Installation and Commissioning.
(more…)
September 1, 2020
System Updates – Sept 2020
While working through the Profile, you'll see small tweaks we've made in September. In the questionnaire there are updates to the Dashboard layout, Introduction page, Insurance section and importantly, to the Declaration section. We've also released an 'Advanced Search' feature, available in the Main Contractor Service system which improves data interrogation of the supply chain database.
We greatly appreciate member feedback, the ideas and commentary put to the Support Team formulate system change and service improvements. There are more improvements on the way, including a 'Help Hub' facility that we'll be releasing shortly.
(more…)
August 27, 2020
Welcome AIS Interiors

This week we welcome London based workplace design, build and fit out specialists AIS Interiors as our latest vendor. Operating nationally and with offices across Europe, AIS Interiors specialise in delivery of projects from £500k through to £10 million with a team that is made up of industry leaders driven by excellence in delivery and a "client first" mentality.
(more…)
April 27, 2020
April 2020 – Projects Snap Shot

Projects Profile, the simple to use, contract awards service has published 452 nationwide projects over the last 30 days. Here is a snap shot selection and summary of the projects won by our larger main contractors this month.
(more…)
April 2, 2020
Covid-19 Questionnaire Release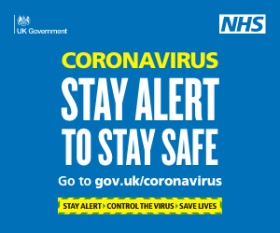 The COVID-19 Profile has been created on behalf of many of the UK's largest main contractor firms who manage their supply chain risk on the Builder's Profile and Constructionline network. Constructionline's network met remotely on the 20th March, and again on the 24th March, to discuss a coordinated effort to best manage the ongoing COVID-19 pandemic in the construction industry.
(more…)
March 19, 2020
We Can Help!
Despite the current situation regarding Covid-19, our Support Team are working hard to continue services as normal. So, if we can help please contact us via Phone, Email and Live Chat Monday to Friday 8am to 5pm on 01305 897448 or support@buildersprofile.co.uk
As some of our staff are working remotely, support via phone may be limited at times. If our answer phone does pick up, please leave a message with your name, company name and contact number and a member of the team will be in contact as soon as possible. Alternatively, please email support@buildersprofile.co.uk, or use Live Chat from the website. Thank you.
(more…)
March 6, 2020
Welcome Skyline Arcomet

We are pleased to welcome Essex based Tower Crane services contractor Skyline Arcomet. The nationwide and international provider offer clients a comprehensive line of services, from site surveys, erection and tests, dismantle and demobilisation, inspections, transport and logistical services, crane sales and the procurement of spare parts.
(more…)
March 2, 2020
The Acquistion Of Builder's Profile By Fortius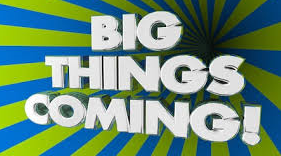 We are thrilled to announce Builder's Profile is joining Fortius alongside Constructionline and Altius VA Ltd. Paul Long, Managing Director of Builder's Profile says, "We're delighted to become part of the Fortius Group and we're confident our existing customers will continue to receive the high levels of customer service they've come to expect. Being part of a larger financially stable group gives us the basis to build for the future."
(more…)
February 26, 2020
Welcome Places Leisure

We are delighted to welcome leisure management contractor Places Leisure as our latest buyer. Since joining the Supply Chain Management service their procurement team have been busy emailing out member invitations for the pre-qualification assessments to begin. Places Leisure manage more than 100 leisure facilities on behalf of local authorities across the UK, their operations extend far beyond facilities management as they design, build and manage leisure facilities and health and wellbeing programmes for local communities.
(more…)
February 17, 2020
BAM Host a Construction Supply Chain Event – Portbury, Somerset. 12 March 20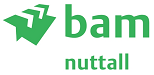 Are you a SME, local sub contractor or specialist supplier looking to work on major projects within North Somerset County? BAM is a national civil engineering and construction contractor looking for local construction companies to join their team. Please attend their event on 12 March 2020, Portbury Village Hall and Social Club BS20 7TW – 11am to 3pm. Please see below for all the details…..
(more…)
January 31, 2020
Welcome London Tower Cranes

London Tower Cranes, one of the UK's largest independent tower crane provider is the latest buyer to join Builder's Profile. Established in 2003 with offices in London, Manchester and Peterborough, LTC offers a comprehensive tower crane service which encompasses every aspect of crane management and is tailored to meet their customer requirements.
(more…)
January 14, 2020
Welcome Headoffice3

This week we welcome design and build, office-to-residential conversion and office refurbishment designers Headoffice3 as our latest vendor. Based in Hatfield and Leeds and operating nationally, Headoffice3 specialise in permitted development, office design, fit-out, refurbishment and furniture. Their service approach is built on 4 key principles: great design, improved space efficiency, positive brand activation and staff wellbeing.
(more…)
December 10, 2019
Welcome Intoheat

This week we welcome highly-qualified and experienced mechanical & electrical engineers Intoheat as our latest buyer. Based in Bristol and Exeter, operating nationally, Intoheat specialise in Mechanical & Electrical Design, Installation and Service & Maintenance across the building services industry. Their unique approach offers a wealth of engineering knowledge alongside inventive, adaptable, cost-efficient and effective solutions.
(more…)
November 25, 2019
Rigford Ltd are Looking to Strengthen their Supply Chain!

Our latest multi-disciplined main contractor Rigford Ltd, based in London, join us this week. Providers of specialist services through the residential sector are looking to strengthen their current supply chain to support an increase of voids, disrepair works, reactive maintenance projects won in the Kent, London and Greater London regions.
(more…)
November 21, 2019
November Projects Snap Shot 21st Nov 2019

Projects Profile, the simple to use, contract awards service has published 567 nationwide projects over the last 30 days. Here is a snap shot selection and summary of the projects won by our main contractor so far this month.
(more…)
November 7, 2019
Welcome Hawk Developments

This week we welcome multi award winning contractor Hawk Developments as our latest Main Contractor. Based in Shrewsbury, Hawk Developments has become a rapidly expanding force in the construction sector, by providing a wide range of services for commercial clients, domestic clients and housing associations.
(more…)
Five More Main Contractors Sign up to Builder's Profile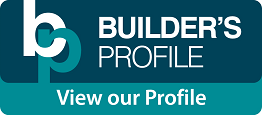 A completed and up to date Profile shows your company is compliant and ready for site. Use your Builder's Profile account to submit to any of the Contractors using the service. There are over 70 available including this month's new contractors.
(more…)
October 1, 2019
Hello Pauline and Welcome to the Team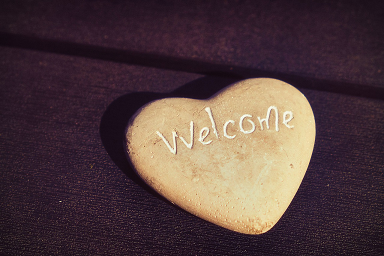 We are delighted to welcome Pauline Madden to our Main Contractor Services Team. Pauline, formerly of Shaylor Group, joins Builder's Profile with over 13 years experience in supply chain management.
(more…)
August 1, 2019
We Have Moved Offices –

On Thursday 1st August 2019 we moved to new premises and you'll be able to call us using the new details listed below.
(more…)
May 9, 2019
Builder's Profile today launches to UK construction, Projects Profile – a simple-to-use contract awards information service

Builder's Profile, UK construction's trusted PQQ & Compliance platform, today launches its contract-awarded-projects service – Projects Profile – to the UK construction industry. Projects Profile is a simple-to-use, contract awards service that provides construction projects information, supported by industry insight analysis tools, direct to subscribers' inbox every week day.
(more…)
April 29, 2019
BCSA Members Benefit With Premium Membership Discount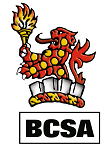 We are delighted to welcome British Constructional Steelwork Association (BCSA) as a supporting trade association. From 1st May 2019, by choosing Premium Membership for only £250 + VAT for a 12-month subscription BCSA members can instantly submit a single Profile to over 70 contractors.
(more…)
March 19, 2019
It's business 'as usual' at Interserve…
Placed into administration on Friday, as Interserve shareholders voted against the company's re-structuring plan, the company is today (Monday) under new ownership and saying it's "business as usual for employees, customers, suppliers, and other stakeholders".
(more…)
February 20, 2019
Welcome Galliford Try Partnerships and Regeneration
Since joining us in 2016, Galliford Try and Builder's Profile have worked closely together to ensure goals for the service aligns with their supply chain and corporate values policy. As a result of our collaborative achievements, Builder's Profile are delighted to welcome Leicester based Galliford Try Partnerships and Regeneration as our latest main contractor.
(more…)
January 31, 2019
New Premium Membership Benefits to NASC Members

By joining our list of Supporting Trade Associations, National Access & Scaffolding Confederation (NASC) have secured a Premium Membership discount for their members. From 1st February 2019, by choosing Premium Membership for only £250 + VAT for a 12-month subscription NASC members can save a little money and significantly reduce the paperwork.
(more…)
January 14, 2019
Interserve Construction Choose Builder's Profile

Interserve plc is a FTSE listed company with gross revenues of £3.7 billion and a workforce of around 75,000. They have a massive 2,000 plus construction supply-chain servicing clients over public and private sectors and working on projects from house building across rail to health, education, office and industrial. As of October 2018, Interserve has been using the Builder's Profile PQQ and Compliance platform.
(more…)
December 19, 2018
Builder's Profile Help Telford Homes to Build a 'Living Legacy'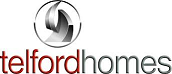 Telford Homes, one of London's largest residential developers, has chosen Builder's Profile to effectively assess and approve subcontractors to their own rigorous high standards – and to help build their 'Living Legacy'. (more…)
December 7, 2018
Morgan Sindall – Rail – Meet the Buyer Event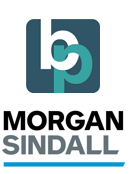 Will you be attending Morgan Sindall Construction and Infrastructure's Meet the Buyer event on Wednesday 12 December 2018? If so, you'll find us there too. We'll be exhibiting in support of Morgan Sindall at The Vermont Hotel, Castle Garth, Newcastle upon Tyne. We love to chat – so if have any questions about your Profile, Premium Membership or the Supply Chain Management Service, do come and find us.
(more…)
October 4, 2018
Robo-construction vests trialed by industry innovator Willmott Dixon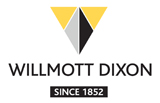 Willmott Dixon is no stranger to the innovative use of technology, they are a Builder's Profile Main Contractor user after all. But their trialing of a powered upper-body 'bionic'…
(more…)
September 12, 2018
Save £000's at The Enterprise Software Roadshow – Old Trafford Stadium, Manchester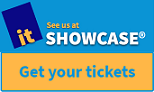 If you are looking for ERP management software solutions and a day at Old Trafford Stadium, this could be the exhibition for you. Join us on Tuesday 18th Sept 2018 10am – 2pm.
itSHOWCASE is designed for businesses who need to update their management software systems, taking a self-service approach to their selection process. It's unlike any other exhibition you have been to.
(more…)
August 17, 2018
Phelan Construction Join Their Supply Chain on Builder's Profile

Phelan's passion for collaboration drives supply chain integration with Builder's Profile to deliver data driven decision-making. Essex based Phelan – the £60m structural, new-build fit-out and refurbishment contractor – has this month on-boarded their supply chain with Builders Profile to achieve multiple business and compliance benefits.
(more…)
August 9, 2018
Your Profile and BIM – Digital Construction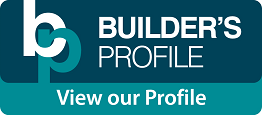 Simply put, Digital Construction is the business model that puts digital tools at its heart to improve the process of delivering and operating within the built environment. The definition of what digital construction is will depend on the organisation and the role played within construction projects. As BIM Level Two became mandatory on all Public sector projects from 4 April 2016 it became essential for the Profile to include a scalable BIM section to meet main contractor requirements.
(more…)
July 31, 2018
If you work in West Sussex, this is the Expo for you!

Hosted in the South of England Event Centre, Ardingly, Haywards Heath, Sussex, South East Construction Expo is an innovative business-to-business event. The one day expo, held on 13 September 2018 is dedicated to the construction sector bringing together clients, contractors, developers, consultants and other related industries across the UK.
(more…)
July 30, 2018
Bardsley Construction keeps innovating with Builder's Profile

With a 50-year heritage and a £70 million plus turnover, Bardsley Construction has solid foundations as a dynamic, innovative and successful business. And after attending Builder's Profile's first North West Alliance Partnership Event has decided to keep innovating and encourage new supply chain members to use this collaborative service.
(more…)
July 23, 2018
BAM Host a Construction Supply Chain Event – Oxford, 26th July 2018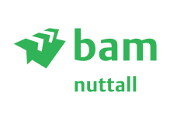 BAM is a national civil engineering and construction contractor looking for local construction companies to join their team. Please go to meet them on 26th July 2018 from 11am – 3pm at South Oxford Community Centre (Gill Garratt Room), LakeStreet, Oxford, OX1 4RP
(more…)
July 17, 2018
Builder's Profile welcomed on board by SSIP as a new Supporter Member

SSIP was founded in May 2009 following the Government report on Accelerating the SME economic engine: through transparent, simple and strategic procurement. Supported by the HSE, SSIP aims to streamline pre-qualification and encourage straightforward mutual recognition between its Member Schemes.
June 22, 2018
Another Top 100 Contractor Caddick Construction to use Builder's Profile

Caddick's reputation for delivering high quality new build, refurbishment and civil construction is built on a 38-year heritage. Its development and expansion have been carefully controlled and its supply chain prides itself on delivering on budget and on time. The decision to use Builder's Profile has therefore been very carefully considered.
(more…)
June 11, 2018
Meet The Buyer Event, 6th June 2018, Lincoln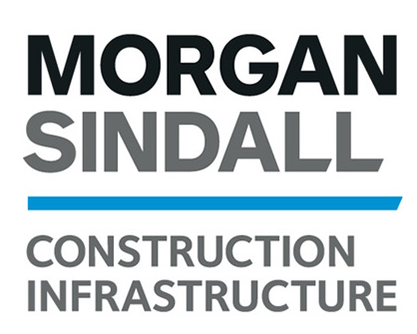 Lindum, Morgan Sindall and GF Tomlinson hosted a very successful Meet the Buyer event on Wednesday, June 6, at the Bentley Hotel, near Lincoln.
(more…)
February 12, 2018
Jamieson Contracting Support Local Supply Chains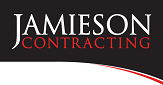 Established for 30 years, Jamieson Contracting is a leading construction services company based in the North West, undertaking projects in both public and private sector businesses across the North of England.
(more…)
Welcome Uponor – Premium Member and Main Contractor

Uponor Building Energy Ltd is a leading international supplier of plumbing, indoor climate and infrastructure solutions. Based in Watford, they are our latest main contractor to utilise both sides of the Builder's Profile service; Publishing their Premium Profile to promote their professional company as qualified AND accepting the Profile as their own supply chain compliance measure.
(more…)