April 2020 – Projects Snap Shot

Projects Profile, the simple to use, contract awards service has published 452 nationwide projects over the last 30 days. Here is a snap shot selection and summary of the projects won by our larger main contractors this month.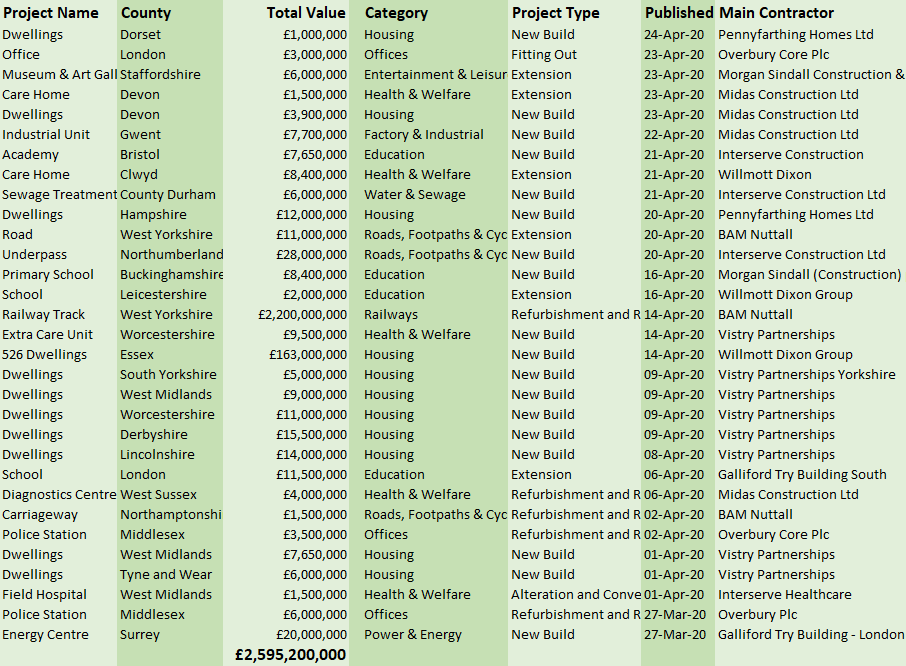 This information above has been supplied by Projects Profile. Greater project detail is available through the Projects Profile service along with management tools to monitor main contractor project activity. The service also enables subscribers to research:
Daily Contract Awards details
Latest Awards News analysis
Main Contractor Analysis

If you require more information on the project detail above or Builder's Profile Premium Membership, please do contact the Support Team on Live Chat from any of our website pages.