For Main Contractors
The Service
The Builder's Profile supply chain management service reduces collection costs, data duplication and helps in the defence of reputational risk through improved compliance management. For main contractors and clients joining the open-access Common Database, the comprehensive functionality and flexible configuration provides time saving efficiencies, leaving your management teams to put all the centrally stored supply chain business intelligence to work of you.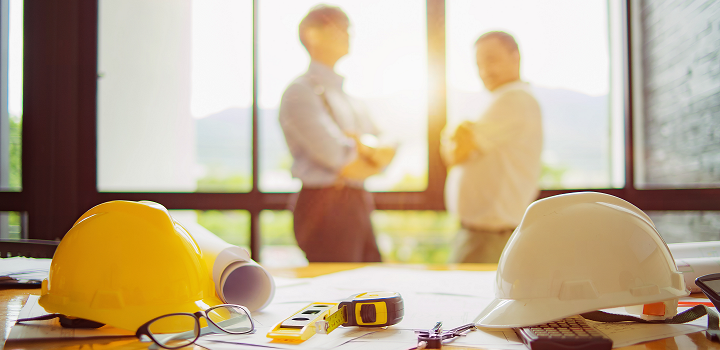 Comprehensive Functionality With BASE

BASE is the entry level contractor account, which provides all the essentials tools required for collecting and managing your supply chain compliance information.
This service is perfectly suited to companies with a small to medium sized supply chain, looking to move from a manually maintained system. The management tools and features include:
Immediate access to Premium Member Profiles
Fixed Health and Safety & Insurance compliance approvals
Common Database of over 35,000 subcontractors, suppliers and vendors
Automatic internal and external notifications
BASE question set of common frequently asked questions
Minimum start up requirement
Flexible Configuration With BESPOKE

BESPOKE builds from BASE, unlocking additional features to create a complete supply chain management service bespoke to your company.
Add additional questions, configure the approval process to your standards, allocate members to your Projects and rate and receive feedback from your supply chain members.
Monitor, measure and report the supply chain business intelligence across your organisation and invite your commercial network to collaborate on each and every project. Main Contractor Services will work with you to integrate the system across project teams, departments and inhouse systems.
The service benefits include:
Unlimited service users
Personal account manager assigned
Data integration with iCoins, Access Estimating and Constructionline
Helps in the defence of reputational risk
Assessment status available to every decision maker who needs it
What our Members Say….
"We adopted Builder's Profile because it seemed the ideal solution. We required a system that would not only improve our efficiencies but would simplify and reduce PQQ duplication for the supply chain. It was also important to us that the supply chain incurred very little cost. The system fits perfectly with our vendor evaluation processes and with our Beyond Zero vision – working towards our philosophy of zero accidents and environmental incidents."
Martin Paintin, Director of Procurement – BAM Nuttall
Supply Chain
The 'Zero Barriers to Entry' policy enables 100% supply chain inclusion. Simply invite your entire supply chain to join - the chances are they are already members of the open-access Common Database
Full Technical Support
UK based technical support and one-to-one telephone user training is included. The Support Team are available 8am - 5pm Monday to Friday via Telephone, Email or Live Chat
Digital Construction
The comprehensive Digital Construction facility places our main contractors at the forefront of 'Digital Construction Prequalification'
For Your Supply Chain Members
Builder's Profile is so much more than just a PQQ. The service facilities and the network of industry partnerships available creates a circle of efficiencies which benefits all members. Subcontractor members can maintain a single profile which demonstrates their professional standing to ANY of their clients across a multitude of platforms, which can also be used to manage an H&S accreditation.
Our partnerships also enable accreditation results, certificates and data imports to reduce data duplication which improves the time taken to publish their most up to date detail. We work hard to provide the unique 'Zero Barriers to Entry' policy which enables 100% supply chain inclusion.
Contact Us
Please contact Main Contractor Services for all the information or a quick demo on how the system can work for you. The service prices are available on application. Alternatively, click below to 'Register Your Interest' and a team member will be in contact shortly.