Five More Main Contractors Sign up to Builder's Profile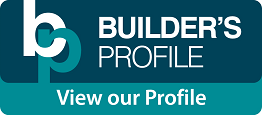 A completed and up to date Profile shows your company is compliant and ready for site. Use your Builder's Profile account to submit to any of the Contractors using the service. There are over 70 available including this month's new contractors.


Basic Membership: Complete and maintain individual main contractor profiles with the free service.
A Premium Membership Profile is immediately available to over 70 Builder's Profile main contractors and the client members of COINS iPortal, Builders' Conference and ConQuest:
In the last month BP main contractors have won contracts totaling over £1 billion
1000's of Profile invitations are emailed out each month to meet project opportunities
Our main contractors source new supply chain members from the open-access Common Database
Your account can also be connected to Projects Profile – Providers of the very latest Contract Awards data
Sign up and be seen
Sign-up for a PAS-91 2017 aligned Subcontractor Premium Profile now and be instantly accessible to over 70% UK estimators, surveyors and buyers.
CREATE ACCOUNT