Covid-19 Questionnaire Release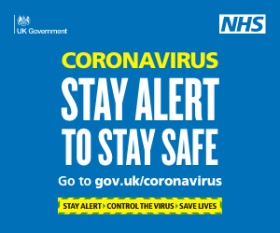 The COVID-19 Profile has been created on behalf of many of the UK's largest main contractor firms who manage their supply chain risk on the Builder's Profile and Constructionline network. Constructionline's network met remotely on the 20th March, and again on the 24th March, to discuss a coordinated effort to best manage the ongoing COVID-19 pandemic in the construction industry.

All main contractors, Constructionline and Builder's Profile fully recognise the difficulty of the current situation for suppliers regarding interruption to work and the ongoing uncertainty.
The ongoing and long term medical and financial health of the construction industry is of paramount importance to all involved. Constructionline has made the small subset of questions related to the preparedness of Suppliers for the COVID-19 pandemic available, which will be used to track the ongoing impact of the pandemic on their staff and businesses.
The COVID-19 Profile
Submitting the Covid-19 Profile of questions can be done completely free. We are also in collaboration with Constructionline to exchange this important information between platforms so it only needs to be completed and maintained via ONE of the services.
When submitted, all questionnaire information will be made available to all the Main Contractors/Buyers using the Builder's Profile and Constructionline platforms.
The questionnaire purpose is to cover the following:
To be used by contractors to assist in their PQQ process
To be used by contractors to assess the readiness of their supply chain and understand the ongoing impact of COVID-19
By coordinating a common set of questions, the group are trying to prevent many suppliers having to provide the same information multiple times
To enable main contractors, and the industry at large, to evidence that the construction industry is adopting the recommended COVID-19 Standard Operating Procedures
To get feedback from Suppliers as to how the main contractors may be able to assist them through this difficult time
To proactively prepare suppliers not currently working with the main contractors to be COVID-19 ready to minimise the time to onboard them as a result of wider supply chain disruption. Providing this information may increase the likelihood that you are selected to join a main contractor's supply chain over the coming months