The Acquistion Of Builder's Profile By Fortius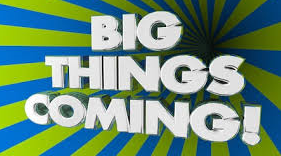 We are thrilled to announce Builder's Profile is joining Fortius alongside Constructionline and Altius VA Ltd. Paul Long, Managing Director of Builder's Profile says, "We're delighted to become part of the Fortius Group and we're confident our existing customers will continue to receive the high levels of customer service they've come to expect. Being part of a larger financially stable group gives us the basis to build for the future."

Builder's Profile will continue to operate separately alongside ConstructionLine and provide all customers with access to extra benefits as opportunities to utilise both services are created. The first goal is to deliver even more value to the existing BP Premium Membership by making a Premium Profile visible to all the Constructionline Buyer community and all subcontractor members will be able to import their Constructionline CAS assessments. In the longer term, we anticipate Profiles will be used as the basis for a Constructionline assessment and eventually for the Acclaim SSIP assessment.
Simon Gibbs, Chairman of Fortius, says of the acquisition, "Our ambition to grow our Group into the market for self-assessment software is accelerated through the purchase of Builders Profile and we look forward to working with the team to grow the services that it provides to its existing clients and eventually taking the concept to a wider market."
So, it's all business as usual with benefits. The FAQs link below will help to address any immediate questions, there is also a link to the full Press Release.