Jamieson Contracting Support Local Supply Chains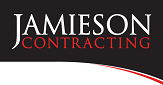 Established for 30 years, Jamieson Contracting is a leading construction services company based in the North West, undertaking projects in both public and private sector businesses across the North of England.

Their vision is to contribute to the development of a sustainable future for our local communities, by leaving a legacy of the highest quality construction projects for both the public and private sectors that will benefit all.
Builder's Profile supports the local supply chain choice. Jamieson users can select the trades they require and where they want them. In addition to their existing supply chain members they are presented with a list of 'local' Builder's Profile subcontractors who are qualified, compliant and contract ready; Helping Jamieson to be well placed in reacting to changing events.
Projects can be created and local subcontractors linked. Supply chain member compliance documentations, pre-approval status with start and end dates are all available; creating a complete data and compliance record of the the whole Project.
This complete Project compliance data overview all supports BIM, KPI and Management reporting functionality. By requiring and utilising a local supply chain, stakeholders can deliver the: assets, facilities, employment, training and investment in local communities.