Builder's Profile and Constructionline Services
An Increased Level of Scrutiny and Assurance

Acclaim Accreditation specialises in the award of SSIP (Safety Schemes In Procurement) certification and is the go-to provider for health and safety accreditation for over 3,000 organisations.
When you purchase Acclaim Accreditation, Constructionline carry out an independent online assessment of your company's health and safety documentation and work activities, giving your customers assurance of the systems you have in place.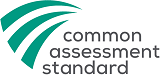 Since its release, the Common Assessment Standard has effectively proven to reduce the Supplier's time spent working through the prequalification process.
Importantly, with significant compliance improvements at the center of its design, a Common Assessment Standard provides Clients with the added assurance of 'continuous assessment' – maintaining an approved compliance status more up to date than ever before.
For more information on these services please view Constructionline's website by clicking below.
For Our Main Contractor Members
Our latest facility available is the Constructionline Assessment Management Module; where the Profile of compliance data AND the accreditation results are available – Making the continuous assessment progress and real-time supply chain status detail reported to every decision maker who needs it.


For more information on how the Constructionline Assessment Management Module can work for you and your team, please contact our Main Contractor Services Team.