BELLSURE GIVES US THEIR STAMP OF APPROVAL

During their time as Builder's Profile members, Bellsure Supplies, based in Petersfield and Barking have successfully adopted the supply management service. They have gone on to effectively maintain a single system to manage bespoke assessment criteria for multiple main contractor clients. As industry regulations improved and partnerships have formed, the Builder's Profile service has become so much more than just a PQQ, providing Bellsure and their Clients many cost-effective and time efficient benefits.
"Architectural and Amenity solutions for Architects, Contractors, and a range of stakeholders in the construction industry."
Bellsure, formed over 25 years ago, and traditionally known as an architectural ironmongery expert, now offer an extensive range of amenity and architectural solutions. During this time, they have maintained a high level of assurance and as they've expanded, won and retained many main contractor clients. In response to several client requests back in 2013, Bellsure adopted Builder's Profile. Starting as a Basic Member they quickly upgraded for Premium membership to help manage their clients site assessments and to save time on data duplication.

Compliance is Key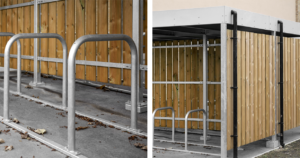 Operating a national installation team, Bellsure supply products such as cycle parking, shelters, street furniture, mailbox and locker systems, timber door sets and glazed partition fittings. Working with main contractor clients such as Willmott Dixon, Telford Homes, Morgan Sindall Group, Midas Group and Galliford Try, all site managers have immediate access to their compliance data and site approval status for every project.
With SMAS, CHAS, RISQS and CQMS accreditation's in place, Bellsure uphold and maintain very high-quality standards within each environment that they work in and supply. To make these steps even easier, they now also have the choice to maintain industry accreditation's through a single system as industry connections are forged and as innovation forces efficiencies. However, paper prequalification's are still something they have to complete. Bellsure say that for them, the duplicity of basic information appears unnecessary at times; it has reduced, but there is still too much out there.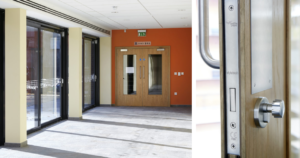 Builder's Profile industry partnerships with Constructionline, COINS and Conquest which ultimately means that their compliance Profile is also available to clients outside the immediate Builder's Profile Network, promoting their professional business standing across the industry.
Client Requirements – The heart of BP
Having been using Builder's Profile for 7 years they have found the system to be very logical, simple to use and think it is one of the easier systems to operate. Tim Reynolds, Compliance Assistant for Bellsure breaks down the process for them and says, "Basically, once we've filled in the profile, ticked all the boxes and submitted it, that's the end of the story. We don't have to wait to know that we're accredited or have dropped the standard; it is very straightforward. It's an excellent system in that regard."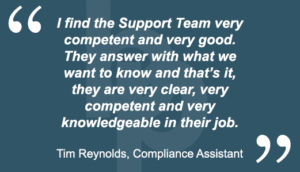 The nature of any PQQ service is driven by client requirement and members like Bellsure are easily notified when information is due to expire or re-approval is required. Main contractor users favor direct messaging if additional clarity is needed. Bliss Christopher-Brearley, Bellsure Marketing Manager, is also very pleased with how streamlined the service is and says, "Main contractors tell us what we need to have…when we are compliant and that we have their stamp of approval."
Relieving the Burden of Pre-qualification Management Builder's Profile Support Team are reputationally the best in the 'Biz'; there's no ticketing process, Telephone, email and Live chat provide working hours, instant access to a team member for assistance and training. Tim agrees, "If I have a problem, which is unusual, I phone up and I get through very quickly. I speak to somebody knowledgeable and get the answer that I want very quickly".
Bellsure continues to make considerable efficiency savings in their pre-qualification management, utilising Builder's Profile to ensure that they meet the requirements of their Clients. With Premium membership we are confident that Builder's Profile has relieved some of the administration burden for their supply chain approval.