Digital Construction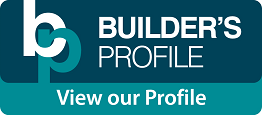 Simply put, Digital Construction is the business model that puts digital tools at its heart to improve the process of delivering and operating within the built environment. The definition of what digital construction is will depend on the organisation and the role played within construction projects.
At the Forefront of BIM Prequalification
With the assistance of the Steering Committee, Builder's Profile collaborated with the BIM teams of Galliford Try, Willmott Dixon, Overbury, BAM Nuttall and Interserve to develop a common set of questions. Subcontractors and vendors create a Profile proving digital transparency and BIM capabilities whereby main contractors improve technical operations in the first procurement step. As a result, the comprehensive Digital Construction facility places our main contractors at the forefront of 'Digital Construction Prequalification'.
For Main Contractors
A dynamic evaluation process enables assessment teams to efficiently rank, monitor and review each BIM portfolio. BIM Levels, scorecards and evaluation sheets can be added which have the flexibility to be used independently or be connected to approvals, projects and KPI 360. BIM compliant subcontractor data information can also be supplied to integrate with existing systems.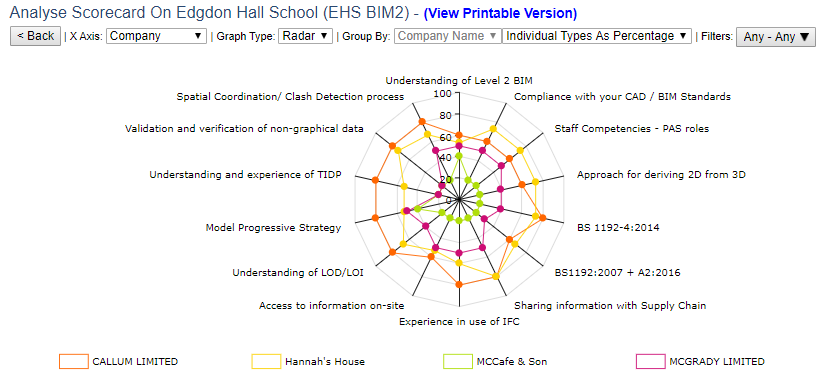 The powerful management tools facilitate complete supply chain analysis, reports such as 'Radar Graphs' can be created to compare supply chain BIM competence over projects and time frames.
For Subcontractors
Completing a main contractor Digital Construction section builds a comprehensive and 'showcasing' BIM portfolio. Once completed and submitted, a Profile and can be shared into the industry, marketing the portfolio to main contractors, government authorities and large facility procurers sourcing vendors to pre-select and pre-approve. Starting from BIM entry level and upwards, the Profile is easily maintained and updated as competencies develop.


For more information on the Digital Construction Facility or the Contractor service and the modules available please contact the Main Contractor Services team by email mcs@buildersprofile.co.uk or calling on 01305 898792.
For more information on Digital Construction and Building Information Modelling, please click here