CAS Management Service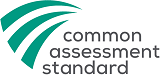 With an increasing number of Clients throughout the country requesting the Common Assessment Standard – now is the time to get serious with CAS. Working with our Partners at Constructionline we are delighted to offer all of our Supplier members the CAS Accreditation and our Buyer community the new CAS Management module.
The industry says, 'At last, a common assessment standard offered by multiple providers!' We say, 'Fantastically, it's the start of the data exchange shift the industry has been waiting for.'
Since its release, this common industry direction has effectively proven to reduce the Supplier's time spent working through the prequalification process. Importantly, with significant compliance improvements at the centre of its design, a CAS accreditation provides Clients with the added assurance of 'continuous assessment' – maintaining an approved compliance status more up to date than ever before. There are currently six industry accreditation memberships available which provide the CAS assessement; BuildingConfidence CAS Desktop & Site Assessment, CHAS Premier (CAS) & Assured & Constructionline Gold & Platinum. If your company holds any of these memberships, congratulations your company is already CAS accredited.
While working with Constructionline we've introduced next level development through our CAS management service; not only are the accreditation results available but the Profile of compliance data, the continuous assessment progress and real-time supply chain status details are reported too.
Suppliers maintain their compliance information in a single system to enable greater industry visibility across multiple platforms. Once the full assessment of the enhanced company PQQ and H&S management system have been approved, members are awarded Constructionline 'Gold' membership with its many additional benefits at our reduced price.
For Our Main Contractor Members
The new CAS Management module is fully integrated into the Builder's Profile supply chain management system, displaying real-time assessment results to every decision maker who needs it.


For more information on how the CAS Management module can work for you and your team, please contact our Main Contractor Services Team.
For Our Subcontractor Members
The Constructionline – CAS Profile now available is aligned with both the Common Assessment Standard and Constructionline enhanced PQQ question sets. When the assessment of the company H&S management system and company prequalification status has been completed, the approved status results are easily imported and visible to the Main Contractor community.
Taking into account that the Common Assessment Standard service also exchanges data between All CAS providers, your accreditation is published to a considerable wider community than ever before. If you're a Builder's Profile Premium Member there's more good news –  a preferential rate means there is no Constructionline joining fee.
Builder's Profile CAS Bundle Offer
Our Builder's Profile CAS Bundle offers three assessments, CAS, Acclaim or DTS SSIP and Constructionline's enhanced PQQ. Premium Members receive preferential rate savings and time saving data exchanges. Exisiting Constructionline Gold or Platinum members need not apply, once approved, all our members receive Constructionline Gold Membership certification published across the extended commercial Buyers network. If you are interested and would like to know more about how this new service can work for you, please contact the Support Team.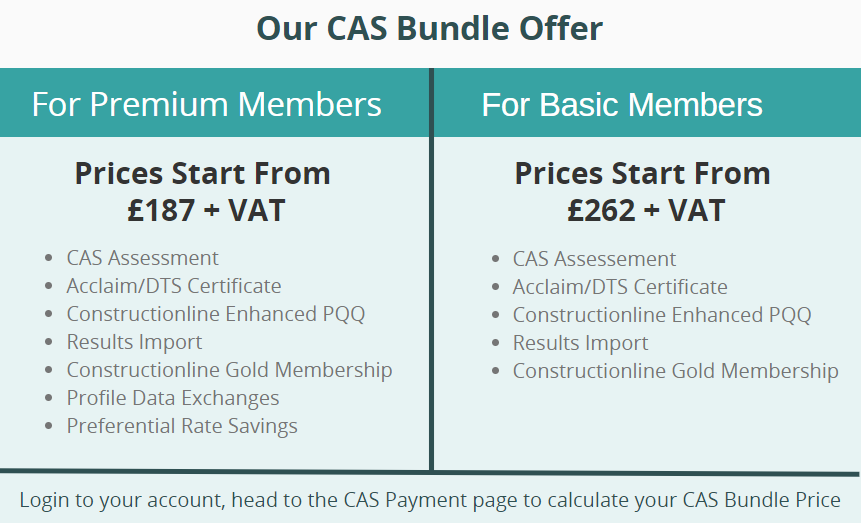 Sign up and be seen
Sign-up for a PAS-91 2017 aligned Subcontractor Premium Profile now and be instantly accessible to over 70% UK estimators, surveyors and buyers.
CREATE ACCOUNT