Constructionline Host Virtual Meet the Buyer – 19th Nov 2020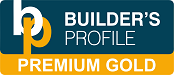 Become a Premium Gold Member and receive exclusive access to Constructionline LIVE – The virtual Meet the Buyer event hosted on 19th November 2020.  Expect product webinars & demos, industry speakers, live help and Buyer Interview Videos, with facilities that include:
An event that looks like a real LIVE event with virtual exhibition halls
Book 10-minute time slots with buyer exhibitors when you log in on event day – no more queues!
Explore the rest of the exhibition in between your meetings

The Support Team can help with service and membership enquiries. Alternatively login below to upgrade your membership to Premium Gold and receive Premium and Gold membership benefits.
Sign up and be seen
Sign-up for a PAS-91 2017 aligned Subcontractor Premium Profile now and be instantly accessible to over 70% UK estimators, surveyors and buyers.
CREATE ACCOUNT